Barcelona Camp
Written by Benji Mitchell and Callum Hosier
Last week 96 budding young footballers from around the globe took to Harrow to immerse themselves in the Barcelona experience!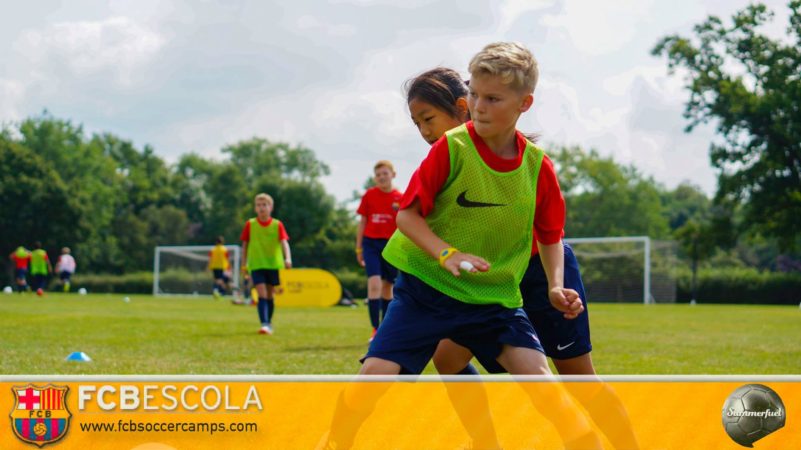 For a week these youngsters thought, played and learnt like Barcelona football players. World-class coaches from the Catalan giants teamed up with local Turnstyles coaches to deliver a master class on the world-conquering Barca style of play. Throughout the week, players were given an in-depth insight into the technical and tactical details deployed by Luis Enrique and his men on a week-in week-out basis.
The camp was a huge success! The beautiful pitches at Harrow School set against the stunning London skyline, with the powerful frame of the famous Wembley arch looming in the background, could not have been a better setting for implanting our own La Masia. Through replicating the set-up and running of the Barcelona Academy system, we hoped to mould our players with the footballing principles and values of the club.
Blessed with blue skies throughout the week, each morning players arrived in full Barcelona kit and armed with TagPay wristband. With a simple tap of the wristband with a coach's mobile phone, players were registered on the TagPay app and ready to go! See: www.TagPay.co for more info…
Over the course of the week, player improvement in all areas was massive. Skills were sharpened with elements of possession play and ball retention coming into fruition. By the time of the cup competition on the final day of camp, the skills on show were extremely impressive. The teams exhibiting clear understanding of the technical elements raised over the week's tactical sessions. On the pitch many players looked unrecognisable from how they arrived only a few days before.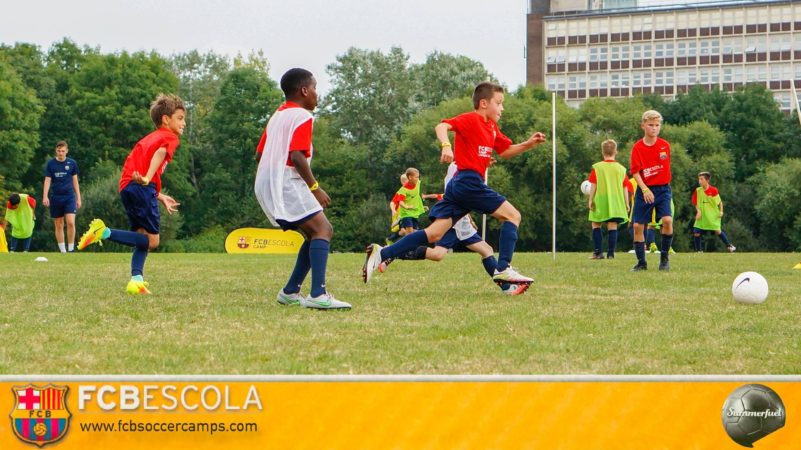 "Most importantly, footballing improvements were accompanied by smiles throughout the week. All involved seemed to have an incredible time, an all round success for players and coaches"
The focus on possession and tactical frameworks was only a part of a bigger picture of player development promoted within the Barcelona ethos, passing on key values that not only every footballer, but every person needs: teamwork, respect and discipline on and off the field.