Written by Harvey Johnson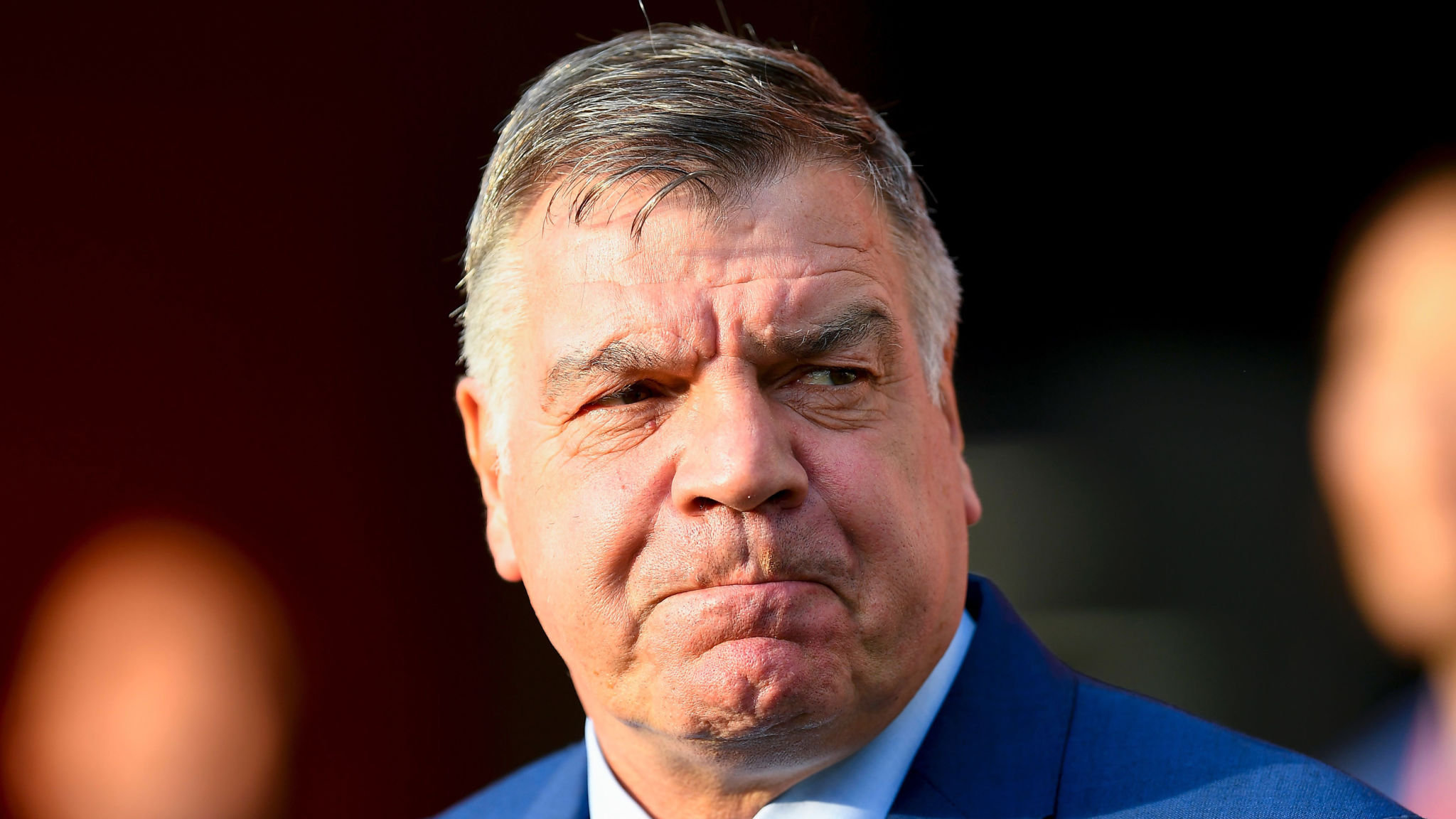 Image Source: Adam Davy – PA Images
Sir Alf Ramsey, Bob Paisley, Brian Clough, Sir Bobby Robson, the list goes on.
All are illustrations of English managers who were as dominant as they were revolutionary in their day. Footballing thinkers as well as tough coaches, who spread their philosophies as far afield as Barcelona, Athens, and beyond.
Indeed, if you take a peek back into the 1940s and 50s it isn't hard to find Englishmen who were busy propelling the beautiful game into the future.
Jack Reynolds and Vic Buckingham, for instance, have been credited with crystallising Ajax's 'total football' philosophy, which would come to dominate the sport for decades.
However, from a cursory glance at the dugouts of the Premier League clubs on the first weekend of the new season, what comes to the fore is the distinct lack of English managers.
No Englishman has led their side to the Premier League title in its entire history and it's been a long, barren 34 years since one last lifted European silverware.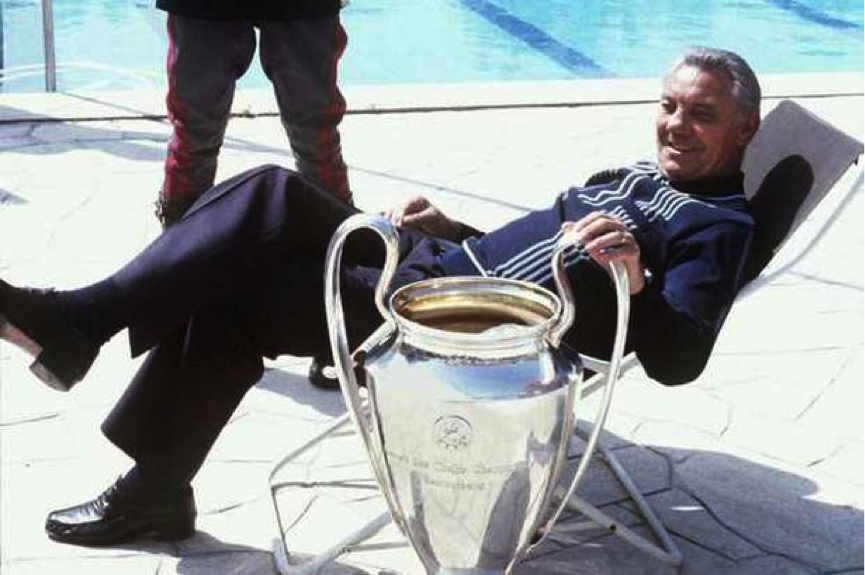 (above): Joe Fagan was the last English manager to win the Champions League, all the way back in 1984 with Liverpool.
Indeed, the last to win the English top flight was Howard Wilkinson, who led his veteran Leeds United side to the last ever Division 1 title in 1991 before the switch to the new format.
Three months later, at start of the inaugural Premier League season, there were 15 English managers in the top-flight, occupying three-quarters of the managerial posts available.
Fast-forward 26 years and there are just four – Paul Clement, Shaun Dyche, Eddie Howe and Craig Shakespeare.
So it begs the question that many writers, pundits and football experts have been asking for some time now: where have all the English managers gone?
Imported Success, Domestic Failure: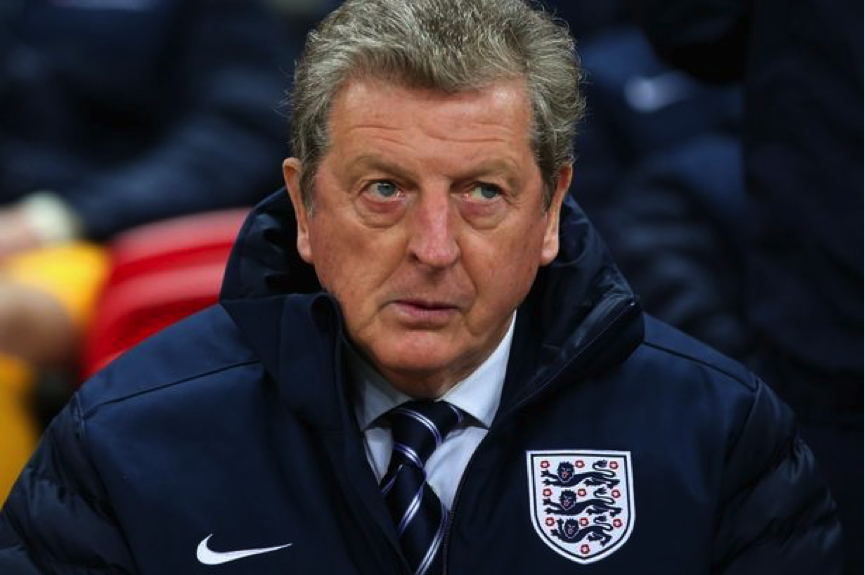 So close: Roy Hodgson could only get Fulham as far as the 2010 UEFA Cup final.
In years gone by, it has very much been a case of the old adage 'so close and yet so far'.
Ron Atkinson's Aston Villa led the table in 1992-3 for much of the season, only to see their title bid crumble late on and Sir Alex Ferguson's Manchester United lift the trophy.
It was a similar story for Keegan's Newcastle, who were 12 points clear at Christmas during the 1995-6 season, leading many to tip them for the title, but an end of season capitulation saw them surrender to Ferguson's dominant United team.
From a European perspective, Steve McClaren's Middlesbrough gave the UEFA Cup a good go in 2006, but could only manage a runners-up medal.
Roy Hodgson repeated the feat in the newly renamed Europa League with Fulham four years later, losing in the last few minutes of a tense final with Atletico Madrid thanks to a 87th-minute goal from Diego Forlan.
Meanwhile, managers such as Jose Mourinho, Manuel Pellegrini, Carlo Ancelotti and now Antonio Conte have been imported from Europe to win the league – and have duly done so in their first season in charge. No marginal failures, no fuss.
Mourinho and Ancelotti have even added major European silverware to boot.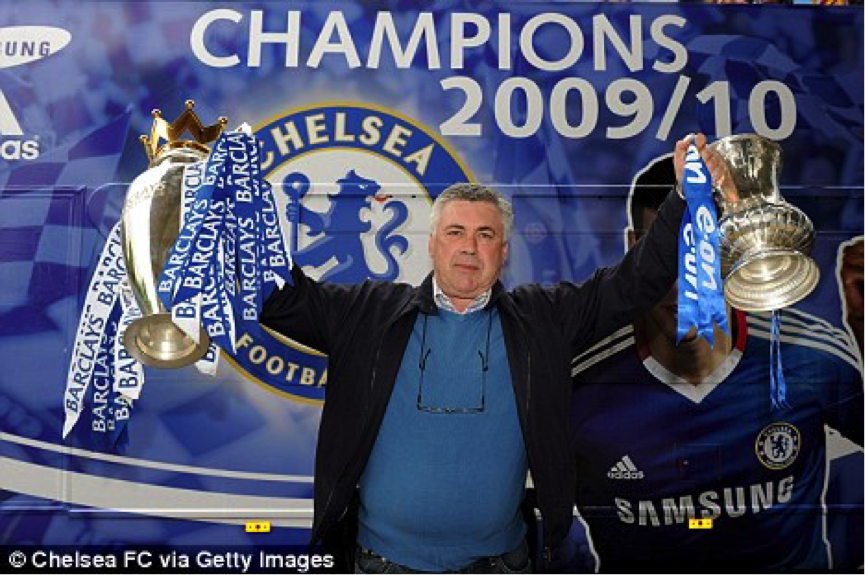 Maestro: Carlo Ancelotti won the double at the first time of asking.
This comparative success of European, mainly Italian, managers has led to a perception – among club owners, chairmen and fans alike – of English managers as tactically naïve, unsophisticated, and stuck in the past.
One could argue that this perception has led to a tangible lack of opportunities for English managers at the very level top of the English game.
Over the past decade, only Harry Redknapp, Tim Sherwood and Roy Hodgson have been given the nod out of the 'top 6' clubs, and none of them have lasted very long – despite Redknapp's arguably successful stint with Tottenham.
As we know all too well, managerial jobs in the Premier League are something of a merry-go-round, and manager's shelf lives are becoming more and more limited, as all Premier League clubs, regardless of league ranking, demand success more and more immediately.
This impatient ambition is something that coaches across the channel, and around the world, rarely have to deal with. At least not managers of mid-table clubs in any case.
The Primera Liga, Calcio A, La Liga, Ligue 1, the Bundesliga and elsewhere are all packed with young domestic managerial talent, and they are given more of a chance to experiment and develop their philosophies in a less pressurised environment.
The contrasting environments partly explain the success and popularity of comparatively young foreign Premier League managers like Antonio Conte, Mauricio Pochettino, Jurgen Klopp, and Marcos Silva.
All the above were given the time to be able to hone their philosophies and managerial styles in the more forgiving atmospheres of Europe's other top leagues before making the move to England.
The same cannot be said for Gary Monk at Swansea, Tim Sherwood at Tottenham and Aston Villa, or Chris Hughton at Newcastle United to name but a few recent examples.
The Fantastic Four: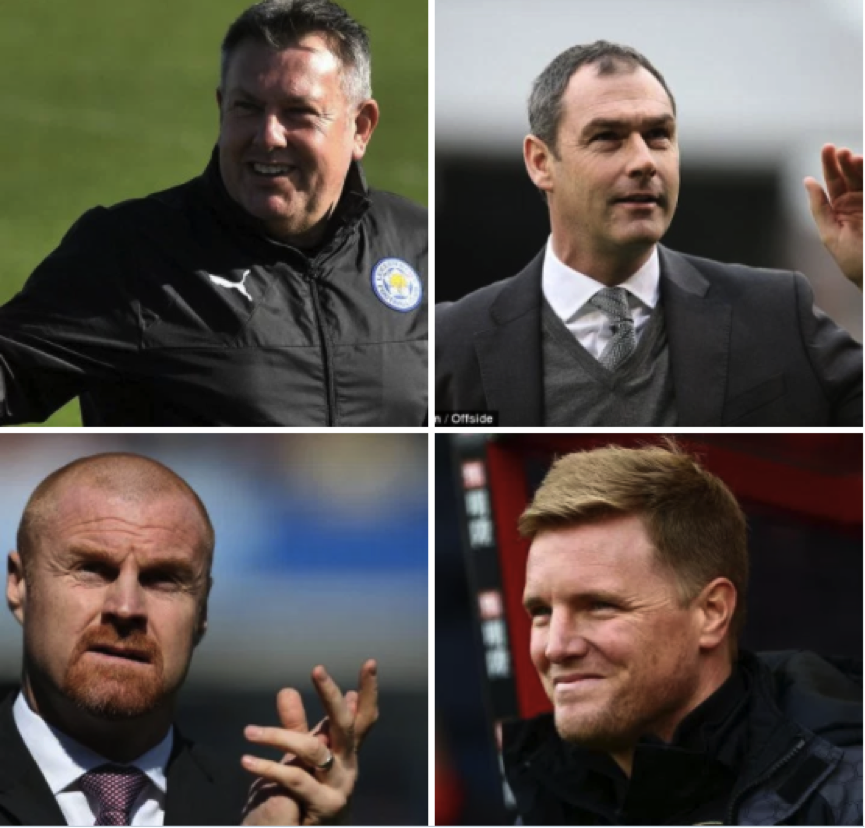 (above): Craig Shakespeare, Paul Clement, Shaun Dyche and Eddie Howe have been revelations.
So is English management in the midst of its death throes?
I wouldn't be so sure. The current crop of English Premier League managers have acquitted themselves well so far, challenging dominant stereotypes by playing tactically-astute, attractive football, and giving the neutral observer real reasons to be hopeful for the future of English management.
Shaun Dyche is gradually making a name for himself after several positive seasons in the top flight with his rugged Burnley side, who have transformed Turf Moor into nothing less than a fortress.
Paul Clements came into a crisis-hit Swansea during the second half of last season and managed to steer them away from relegation and towards one more year in the top flight at least.
Craig Shakespeare, meanwhile, turned the Leicester dressing room around after a disastrous title defence last season under Ranieri.
Added to this, all the above have managed to acquit themselves in the toughest league on the planet on a (relatively) shoestring budget.
Combined, they have spent less than half of the £216m Manchester City have outlaid on transfers this summer at the time of writing.
That said, there are signs that this financial imbalance is changing. Both Bournemouth and Leicester have started to flex their financial muscle in this summer window.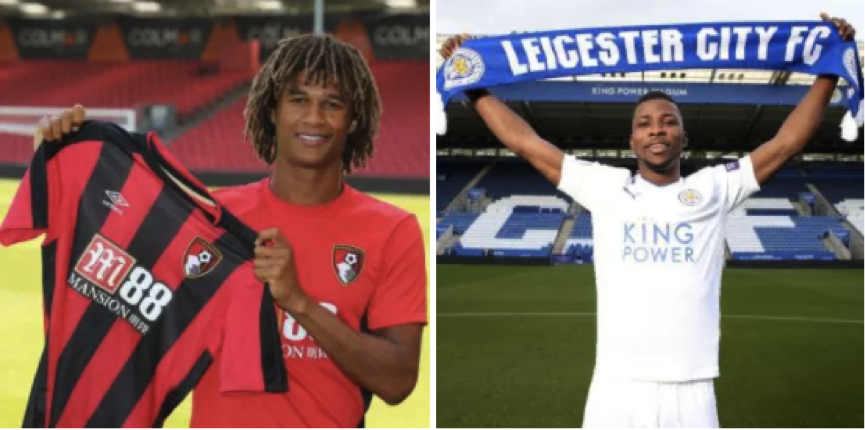 The signings of Nathan Ake and Kelechi Iheanacho eclipsed their respective transfer records, and there is a real sense that they can now start to compete with the heavyweights thanks to the huge influx of TV money in recent seasons.
This is also indicative of Premier League owners starting to shift their stance and show more faith in the Englishmen at the helm of their clubs, allowing them to be more tactically and financially adventurous in order to remain competitive.
Reinforcing this, all four managers and their clubs displayed promising signs on the first weekend of the new Premier League season.
Despite losing, both Bournemouth and Leicester fans will be encouraged by some good attacking, technically-adept displays.
Clement will be pleased with his side's defensive solidity against a frustrated Southampton, and Burnley pulled off perhaps the result of the season so far, stunning defending Champions Chelsea by beating them 3-2 on their own turf.
Although of course it is still early days, the initial signs are auspicious.
With renewed board confidence and competitive financial backing, the English managerial tradition certainly has some life in it yet. HJ.