Our mission at Turnstyles is to create the very best playing environment for our players, where they can learn, develop and become great footballers and even better people
We are determined to make sure each and every Turnstyles player gets the most out of their life at the club and enjoys a football experience like no other.

Looking forward to 2017 we have HUGE plans to progress Turnstyles in ways you have never seen before. New equipment, a Parent Committee, new players, a Youth Council, new football centres, more Futsal, FA Charter Standard, the list goes on!
Therefore, as part of this goal we want to ensure we look the part on our journey to success. That is why, after a few years testing out other football clothing brands we have decided to go back to Nike training kits and Nike match kits for our players.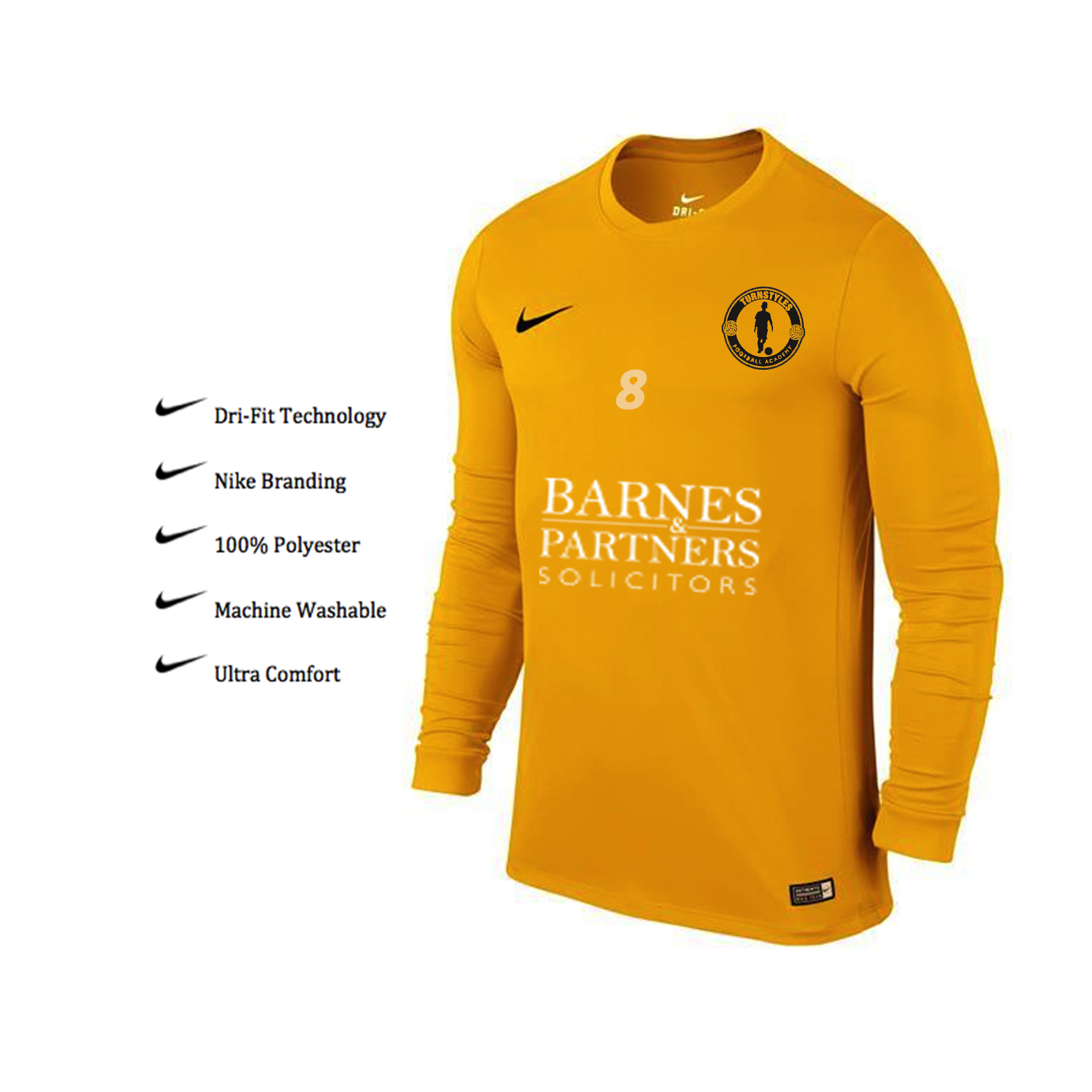 The very latest Turnstyles Nike kit has reverted back to the original colour scheme, with a yellow shirt with white shorts and socks. We have also brought back the 'BLACK OUT' Turnstyles badge to go on this incredible new kit.
As we grow Turnstyles and move the academy forwards, we must ensure everyone is moving with us. So, as of 2017, ALL existing Turnstyles players must be training in a Turnstyles Kit.
Of course, we will still be providing the Nike Match Day kit free of charge for all of our players that play in our league teams.
To order one of our new Turnstyles x Nike Training Kits, all you have to do is click right here.
Are you interested in coming along to one of our youth football classes in Enfield for children? Get signed up today for a free trial.