Did someone say children's football classes in Brighton? Oh yes!
Turnstyles Football Academy Brighton launched in 2015 when academy director, Callum Hosier, moved to the south coast whilst studying at Brighton university.
Callum took to Brighton to widen his knowledge in the world of football and to help to spread the Turnstyles Ethos which he has been a key figure in forming since starting out as a coach at the academy, aged just 16.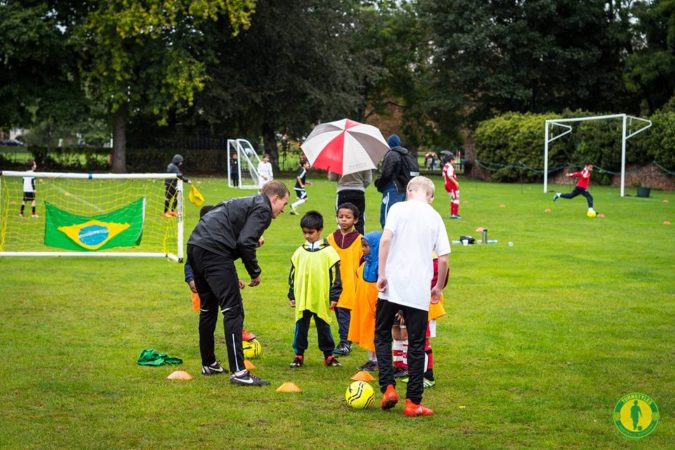 Brighton was always a target location for Turnstyles to grow because of it's cool, vibrant and colourful atmosphere, which we felt was so inline with the message Turnstyles has been teaching since our first training session back in 2010.
Once Callum had found the perfect facility to put both the Turnstyles Summer Programme and Winter Programme into action, it was time for the Turnstyles journey in Brighton to begin.
As always, the ethos behind the Turnstyles Brighton project was to provide children's football classes in Brighton, helping to develop talented young players.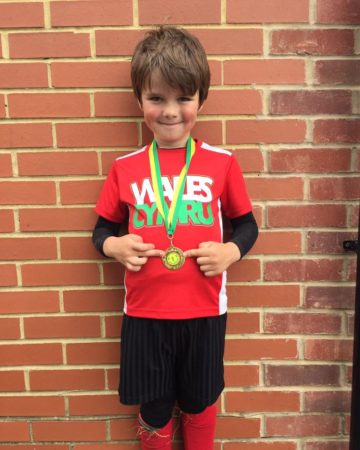 The academy launched at the BHASVIC in January 2015 and has been gradually growing ever since. There are some young Turnstyles who have been there since the start, young Harvey Bayram who also plays for Brighton and Hove Albion is one of the original Turnstyles Brighton players and a true asset to our academy.
Turnstyles Football Academy Brighton has close relationships with a number of schools in the Brighton area including St Paul's Primary School and Middle Street Primary School, both of which are located in the city centre.
The academy will always be committed to providing a fun and creative learning environment for kids football in Brighton.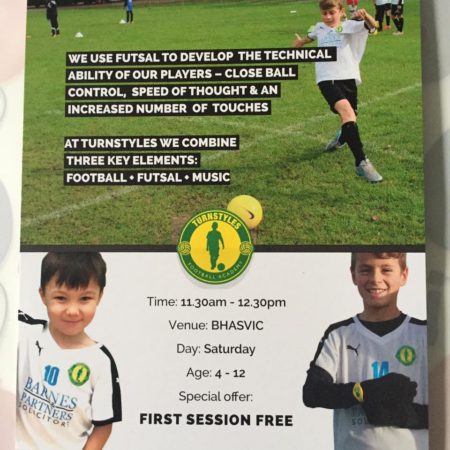 We hope to expand our academy in the near future and put our training into practice by joining the Sussex Youth League next season.
If you would like to sign up for a FREE trial at Turnstyles Brighton, simply follow this link:  https://loveturnstyles.co.uk/product/buy-football-futsal-classes-in-brighton/
For further information please email us at office@turnstylesfa.co.uk.