Goes Live!
We are really excited to announce the appointment of Dan Salkey our new Media Man who alongside of Head Coach and Academy Director Callum Hosier bring you Turnstyles TV.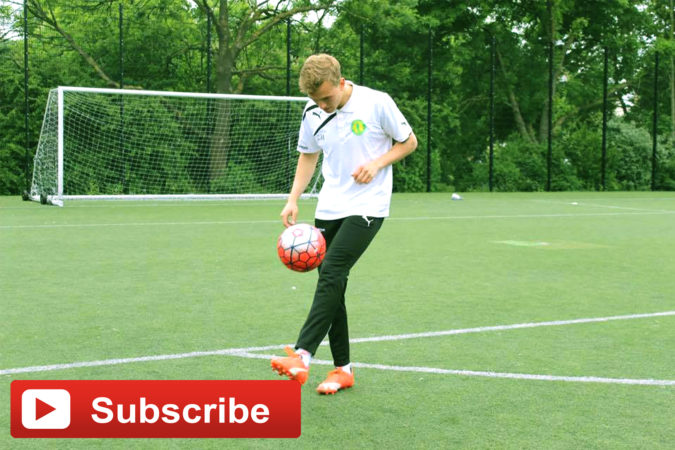 What is Turnstyles TV? Turnstyles TV brings you a combination of HD football tutorial videos and funny behind the scenes of goings on at Turnstyles HQ in islington. You may even be lucky enough to set eyes on a few TV bloopers from our talented TTV Stars Paolo Montella and Jerome Martelli aka JM10 an ex Arsenal, Leyton Orient and Clacton FC footballer.
Check out Tutorial Video 1
Tutorial one is something you can do in your back garden before or after school (or both if you want fast improvements) as it requires low energy and if your ball is clean will not mess up your uniform. Remember the key to successful kick-ups is to ensure your toes are pointing upwards to help generate back spin on the ball. Now that you have done that, just get the timing right and you will have the perfect kick-up technique. Good luck!
Check out Tutorial Video 2
Tutorial 2 is still working on your kick-up technique and now the progression is moving from single to multiple (more than one) kick ups. We know you can do it, it will take some patience and some practice! Remember the key to doing multiple kick-ups is timing and control, always remain on your toes so you can react quickly if you have any bad touches. ENJOY!
Difficulty Level: 3
Everyday we release a new video through our YouTube Channel, some videos are tutorials and some are skills and tricks brought to you by our very own Turnstyles Freestylers JM10 and Paolo Montella. It is important as a footballer to stay current and especially as a Turnstyles Academy Player to stay at the very top of your game.
Don't miss out!