What a Tournament
~ written by Kel Smith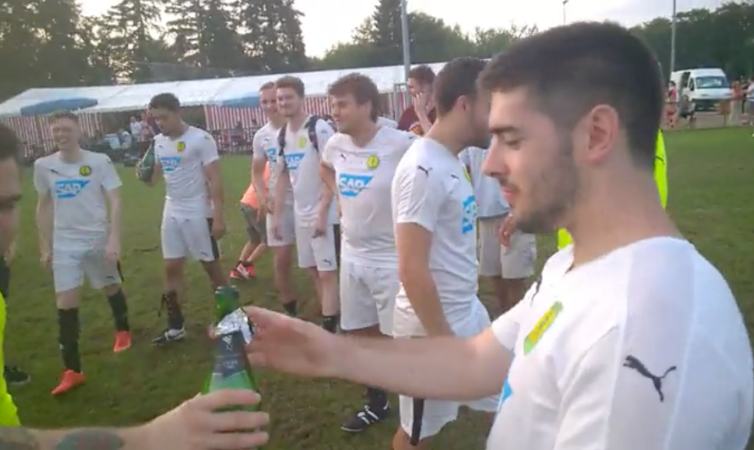 After a great season, the SAP UKI football team was a finalist at the SAP 'World Cup', the team's best result to date. Lloyd Andrews, captain of the SAP UKI team lead them past the last 16, which had previously been the team's best result. The SAP 'World Cup' in Germany, hosted 80 teams from around EMEA, including MENA, Hungary and Ireland.
The vast amount of teams demonstrates the incredible level of skill and determination the UKI players showed. The team was supported by players who went above and beyond such as, Arun Godwin Patel who earned Man of the Tournament, for his spectacular performance throughout.
After arriving on Friday in Germany to a 38 degree heat wave the UKI team flew through the qualifiers. They continued their success on Saturday, despite the heat, sailing through both the quarter and semi-finals to a dramatic match against SAP Mercedes, a German team, in the final. The UKI displayed a tremendous effort tying with Germany 1-1. As the day drew to a close, Germany managed to clench the victory on penalties, despite the best efforts of the whole squad.
SAP would like to say a massive well done to all the team, who put in a tremendous effort playing, supporting and organising such a great event.
Yours Sincerely
Kelston Smith