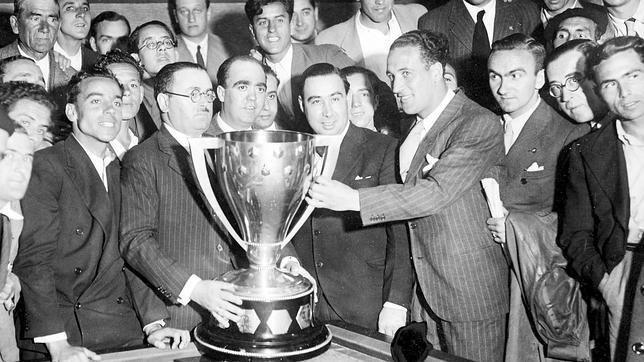 Betis Beginnings
Real Betis Balompie ,  the only team in Spain with the trademark ending "Balompie",  simply meaning "football". From 1907 Betis have been representing the Andalusian people in the notorious green and white. In 1935 after just 28 years of existence, Los Verdiblancos prospered to their first and only La Liga title after promotion from the second tier of Spanish football just Three years prior to  promotion. However tragedy struck for Betis no leagues were held during 1936-1939 ,due to the Spanish civil war, Betis went into financial decline ,When la Liga returned In the 1939-1940  season , 5 years from the title winning season, Real Betis were  relegated from la Liga.
                                                                                    THE BETIS FAITHFUL
After  the relegation Betis were back to la Liga for the 1942-43 season , however financial problems showed and Betis were once again relegated from la Liga and in 1947 Betis were relegated to the third tier of Spanish football. Despite the period of downfall , Betis were still recognized for their; passionate, dedicated and loud fans known as the "green march" , in 1954 Balompie returned to the second tier of Spanish football.
After club chairman Manuel Ruiz Rodríguez stepped down in 1955 he was replaced by Benito Villamarin who purchased  the estadio Benito Villamarin which would mark the opening of a fortress for Betis , Villamarin helped betis return to la liga and in the 1963-1964 season record  3rd place finish in the La Liga season. After a decade of success Villamarin stepped down as club chairman in 1965.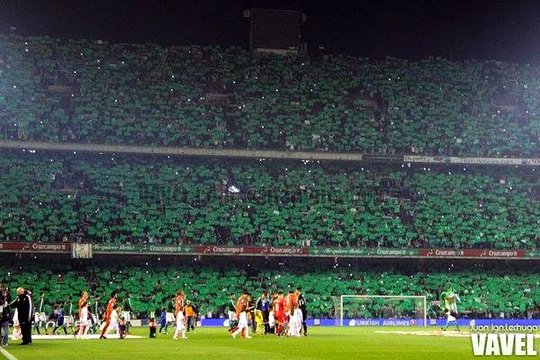 Campeones
After years of ups and downs after Villamarin's departure in 1977 Betis had their shot at cup for the first time they came up against the Basque giants Bilbao in the Copa del Rey final. With the score held at 2-2 the game went to penalties, with goalkeeper Jose Ramon Esnaola the hero as Betis won 8-7 on pens to win the clubs first ever Copa Del Rey.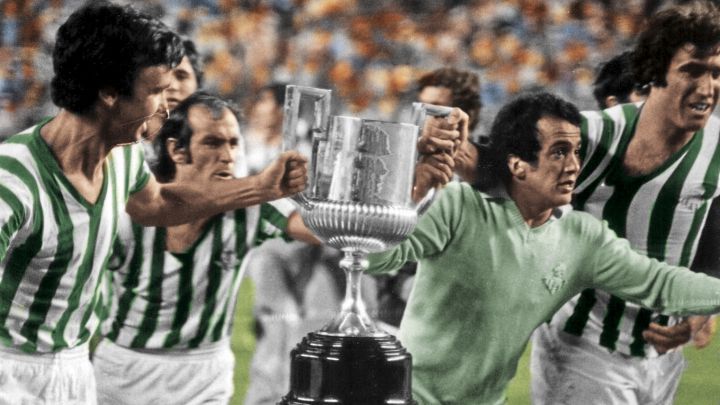 Betis Today
Today Betis have now established themselves as a European regular club back to back Europa league finishes from the 20/21 and 21/22 seasons , the new stars of the Betis team include the French magician Nabil Fekir and captained by the 40 year old veteran Joaquin, the highlight of the 21/22 season was the Copa Del Rey win vs Valencia just like the 1977 final, Betis won the game on pens.
Betis have only  improved with great business so far In the  22/23 transfer window ,bringing in Brazilian wonderkid Luiz Henrique from Fluminense  and Lazio defender Luiz Felipe. With the 2022/2023 fueled with possible European success as Betis hope to challenge for Champions league football next season  and look to defend their Copa Del Rey title.