Footy Crazy? – Party Time!

We know how important your child's big day is! We have been in the shoes of your child, screaming and demanding for a massive Football Birthday Party. Rather than going round in circles it's time to get booking.
Before you do rush in to booking be sure to work with them and find out what kind of Football Party your child wants. You see the thing is, parties are super FUN when aren't the one planning them and having to do all the games! This is where Turnstyles comes in.
Read more… 
Here is Leo on his Special Day – 8th Birthday Party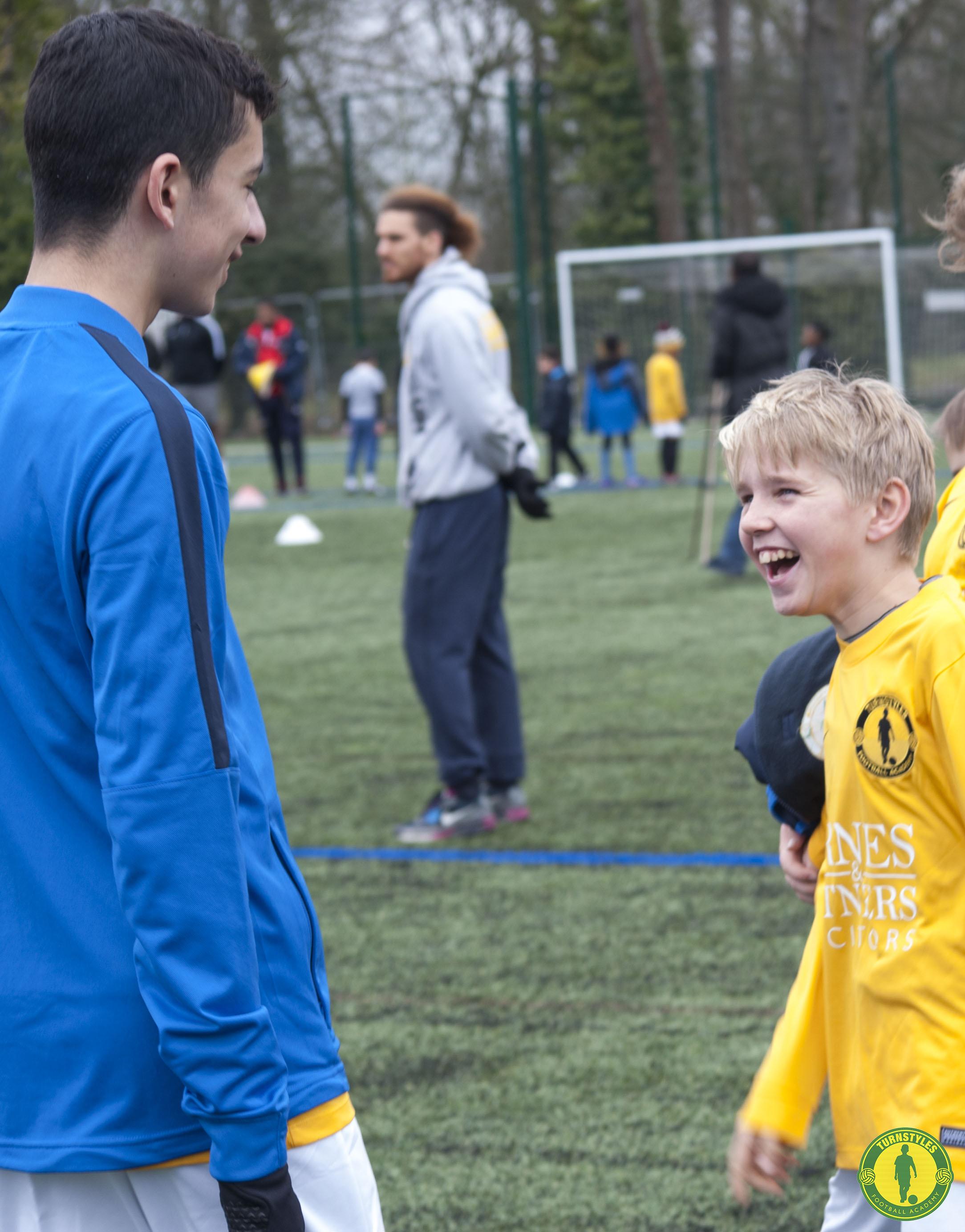 Photo Credit: Turnstyles Football Academy
What do you get?
At a Turnstyles Birthday Party there are a quite a few options to choose from ↓
Pick Your Own Time / Date

Use our Party Venue

Have up to 40 Guests

We Design Your Cool Invites For You

Music and DJ Included

Lots of Fun Games Never Seen Before

FREE Setup and Cleaning

Amazing Turnstyles Party Entertainer
You can add or remove the features you wish as you see fit. We have some pre determined Party Packages already set out just click here to view more and buy your party today. Perhaps you are not able to pay all in one go? That's fine simply pay the deposit to secure your date and then pay it off leading up to your party – making like easy if you are feeling the pinch.
Final note: We are happy to travel to you where ever you may be – some people just want to have a Football Party at home and that is absolutely fine! Please just ensure you have adequate space and we will take care of the rest.
Give us a call to discuss more or, why not just